SC Cop Charged With Murder in Unarmed Man Shooting
A white man who was the police chief in a small South Carolina town has been charged with murder in the 2011 shooting death of an unarmed black man.
A grand jury indicted Combs on Wednesday, the same day a New York grand jury refused to indict an officer in the chokehold death of an unarmed black man. It's more than a week after a grand jury refused to indict an officer in the death of unarmed Michael Brown in Ferguson, Missouri.
***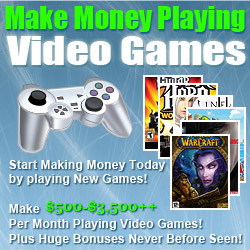 ***
Arson, murder plot alleged with ex-area pastor
A Southeast Missouri pastor who moved to New England has been charged with enlisting his younger mistress and her husband in an unsuccessful plot to burn down his home and kill his wife.
Lafferty also faces a felony charge of financial exploitation of the elderly in a case involving his 89-year-old mother, Goldie. In the case involving his wife, Mildred, who was asleep when the fire broke out but survived, he is charged with attempted murder, armed criminal action and first-degree arson.
***
Ex-banker gets 5 years for defrauding elderly
A former Centerville Union Savings Bank manager was sentenced Thursday to five years in prison after pleading guilty to stealing more than $1 million from elderly and vulnerable customers.
Diane Elizabeth Niehaus, 40, was convicted of embezzlement, money laundering and filing a false tax return in Dayton's U.S. District Court after a yearslong scheme of what prosecutors said was taking advantage of customers who were dying, sick and suffering from cognitive conditions such as Alzheimer's Disease.
Black allowed Niehaus to leave the court on a promise to return in 30 to 45 days when she will report to serve her sentence in a federal penitentiary.
***
DC police officer accused of attacking pregnant girlfriend
According to the documents, Calvin Willis met his girlfriend while he was on patrol 10 years ago when she was just 15 years old.
The documents also reveal Officer Willis is married to another woman and they have a child and live together in Fort Washington, Md.
***
Eldara gets bond reduction to $75,000
Hazem Eldara, the Randleman High School teacher charged with a total of 55 sexual offenses against eight students and one co-worker, can be released from Randolph County jail as soon as he arranges bail for $75,000 bond.
Assistant District Attorney King Dozier asked for examples of the images. Nunn described one of Eldara touching a female student inside her shirt and "upskirt photos" obtained by positioning a cell phone to take pictures under the skirts of female students and the co-worker.
Congress crams unfinished agenda into final days
Like a student who waited until the night before a deadline, lawmakers resuming work Monday will try to cram two years of leftover business into two weeks, while also seeking to avoid a government shutdown.
Their to-do list includes keeping the government running into the new year, renewing expired tax breaks for individuals and businesses and approving a defense policy measure that has passed for more than 50 years in a row.
***
Carbon County sheriff under investigation for alleged misuse of county credit card
Carbon County Sheriff James Cordova is the subject of a criminal probe alleging that he used his county-issued credit card to help pay for his move from Price to St. George, where he recently bought a home.
An investigator in Strate's office, working with police from other agencies, conducted surveillance on Cordova and documented his use of the county pickup and a sheriff's office search and rescue trailer to move his personal belongings to his St. George home, the prosecutor said.
***
Ex-church official in embezzlement case can travel
Over objections from prosecutors, a judge says a Detroit-area woman accused of a church embezzlement scheme can travel to France next week.
Verschuren and the Rev. Ed Belczak are charged with fraud and conspiracy in a scheme to steal nearly $700,000 from St. Thomas More church in Troy.
***
Judge under fire for rape sentence, implying victim was promiscuous
She could have sentenced him to 20 years in prison after he admitted to raping a 14-year-old girl in her high school.
Instead, a Texas judge gave the defendant a 45-day sentence and five years of probation after implying that the victim was promiscuous.
Young, who was a schoolmate of the victim's when the rape occurred in 2011, was ordered to serve 250 hours of community service at a rape crisis center. The center later said he was not welcome there.
***
Longview officer resigns, 1 other on leave
A six-year Longview Police officer has resigned and a veteran lieutenant is on leave amid an internal investigation after a sexual conduct incident.
Patrol Officer Adam Vanover resigned April 25 after the police department began investigating allegations that he "engaged in sexual conduct while on duty," Police Chief Don Dingler said Monday. Police Lt. Ronald Buckner, who started working with the city in November 1982, has been placed on administrative leave in connection with further investigation of the incident, Dingler said.
***
Church employees fired after child porn, abuse arrests
One of the men arrested in a child sex abuse and pornography bust has been released from his contract as an organist from a Lakeland church.
The church said it did a background check on Peargin that turned up nothing. 10 News confirmed that Peargin has not been arrested in the state of Florida, but he does have a criminal history that includes a 1991 arrest out of California for lewd and lascivious act on a child under 14 years of age.
Crump, a nurse with the Florida Department of Health, also does not have a criminal history in the state of Florida. Investigators originally looked into the 45-year-old for reportedly attempting to share child pornography with a friend by the name of Tavis Bell.
British MP Arrested Over Rape Allegation
Mark Pritchard, a British lawmaker from Prime Minister David Cameron's Conservative Party, has been arrested on suspicion of rape, according to official parliamentary records and police.
"We can confirm that a 48-year-old man voluntarily attended a north London police station on Tuesday, December 2, where he was arrested, following an allegation of rape in central London," London's Metropolitan Police said in statement.
***
***
Arraignment postponed for Paterson councilman, wife in election-fraud indictment
Rodriguez and his wife, Lisette, have been indicted by a state grand jury on charges that they submitted ballots as votes for people who didn't even see the ballots during Rigo Rodriguez's bid for re-election to the City Council in 2010. Prosecutors also said the couple told campaign workers to lie to authorities who were investigating allegations of voter fraud.
The indictment, which was returned on March 6, charges Rodriguez and his wife — who helped manage his campaign — with conspiracy, election fraud, mail-in ballot fraud, falsifying and tampering with public records, forgery and witness tampering. If convicted, both face up to 10 years in prison.
***
***
Learn How to WIN Any Election

How to Win Any Election is Local Victory's premium guide to running and winning any political campaign. This is it – everything we've learned in over a decade of helping candidates win, all in one complete package.
It's all in here… from fundraising and message to working the grassroots and designing direct mail. This is a complete guide to running successful political campaigns and winning on Election Day.
***
Manchester dentist's license suspended; patients told of possible infections
Public health agencies are investigating the office procedures of Manchester dentist Nicholas Marshall to determine if patients are at risk for serious infectious diseases.
The investigation is complicated by Marshall's recent indictment on 160 counts of Medicaid fraud and 29 counts of falsifying medical records provided to the grand jury in the case.